Internal Financing Option
A great option for students who are able to pay for their tuition without applying for a Loan. It's an in house plan in which IBS carries the tuition over the course of instruction. Students pay a flat $1,675 for the first month of class. Beyond this, students must maintain a monthly fee, of a minimum of $500 while attending classes and the balance of any unpaid amounts shall be due by the expected graduation date. Financial aid recipients understand that monies received on their behalf are applied first to tuition costs.
Scholarship
There are some financial resources for ethnic Hawaiians. Alu Like has several scholarship possibilities and OHA has a loan program for up to $19,999.00. Please feel free to contact us should you wish to obtain further information on these resources.
Federal Financial Aid Programs
IBS also participates in federal financial aid programs for eligible students. Most of these programs are based on a student's financial need as determined by the federal government. Financial Need is the difference between the cost of attendance (COA) at a school and your Expected Family Contribution (EFC), in other words, how much you or your family can be expected to contribute toward your educational expenses. Students seeking
financial aid assistance must complete the FAFSA, which is available online at http://www. fafsa.ed.gov/.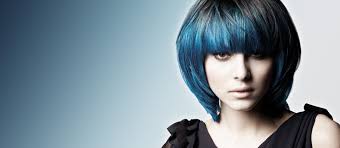 Veterans Administration (VA) - Post-9/11 GI Bill®
If you have at least 90 days of aggregate active duty service after Sept. 10, 2001, and are still on active duty, or if you are an honorably discharged Veteran or were discharged with a service-connected disability after 30 days, you may be eligible for this VA-administered program. If you have eligibility for the Post-9/11 GI Bill® and any other GI Bill® program you must make an irrevocable election of the Post-9/11 GI Bill® before you can receive any benefits. 
If you are the spouse or child of a service member, you may be eligible for transfer of the service member's Post-9/11 GI Bill® benefits to you.
The transferability option under the Post-9/11 GI Bill® allows Service Members to transfer all or some unused benefits to their spouse or dependent children. The request to transfer unused GI Bill® benefits to eligible dependents must be completed while serving as an active member of the Armed Forces. The Department of Defense (DoD) determines whether or not you can transfer benefits to your family. 
''GI Bill® is a registered trademark of the U.S. Department of Veterans Affairs (VA). More information about education benefits offered by VA is available at the official U.S. government Web site at http://www.benefits.va.gov/gibill."
We recommend you to check your eligibility status and the amount for which you qualify with your Service prior to enrolling.
APPLYING FOR AID
Financial aid applications for this institution consist of the following: Free Application for Federal Student Aid (FAFSA). This form needs to be completed as instructed on the internet. This application is located at www.fafsa.ed.gov. Documentation to substantiate the data entered on the form may be required by the financial aid office.
IBS School of Cosmetology and Massage  school code is 042696
Applications need to be submitted at least 30 days before the end of the loan period for which the loan has been requested.
FASFA applications must be received by June 30 in the year on which the application is intended for. SAR or ISIR must be submitted to the financial aid office by August 29, of the award year from which aid is requested from, or your last day of enrollment in the current financial aid year, whichever comes first. A valid IS1R requires signatures of student, spouse and/or-parents, when the ISIR has been corrected.
Please feel free to schedule an appointment to discuss financing options.